What is neurophysiotherapy?
Neurophysiotherapy is a very specific type of physical therapy for those who have sustained a neurological injury from a brain or spinal cord injury, stroke, or a disease process such as multiple sclerosis.
What can neurophysiotherapy do to help you if you have a neurological impairment?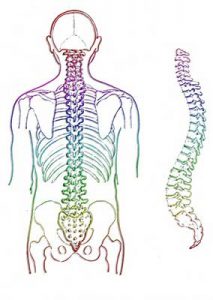 Our neurological physiotherapists:
Provide one-on-one rehabilitation (we do not treat multiple patients at a time, nor do we use support staff in your therapy)
Use the latest evidenced-based neurological physiotherapy methods
Option to treat in private treatment rooms rather than in an open gym area
Neurological rehabilitation services can be provided in the comfort of your home if necessary
Do not require a doctor referral (with your consent, we can work closely with your physician and other care providers)
A neurophysiotherapist has a special interest in the treatment of neurological conditions and can help you:
Re-learn movement patterns
Facilitate the recovery of balance, sitting, standing and walking
Stimulate hand movement and help regain arm movement
Assess the need for walking aids and mobility devices
Neurological Rehabilitation is offered to treat a range of conditions
Stroke (hemorrhagic, ischemic)
Brain injury (traumatic, tumour, post-surgery)
Parkinson's Disease
Multiple Sclerosis
Guillain-Barre Syndrome
Progressive nerve palsies
Peripheral Neuropathy (including diabetic)
Spinal Cord Injury (incomplete and complete)
Harrow Physiotherapy Centre and Milestone Physiotherapy Amherstburg
are active providers of neurological rehabilitation in Essex County.